Roundtables & Private Events
The NCAFP regularly holds substantive roundtable discussions on urgent matters of foreign policy. Roundtables are conducted under Track II guidelines of confidentiality and non-attribution.
Examples of recent roundtables include:
An NCAFP Roundtable on Burma & Southeast Asia, featuring Professor David Steinberg, Georgetown University; Professor David Denoon, NYU; and Rear Admiral (ret.) Michael McDevitt, Center for Naval Analyses

"Cybersecurity, Sovereignty & U.S. Foreign Policy," presided by Dr. John B. Sheldon, Executive Director, The George C. Marshall Institute; Founder & Principal Consultant, The Torridon Group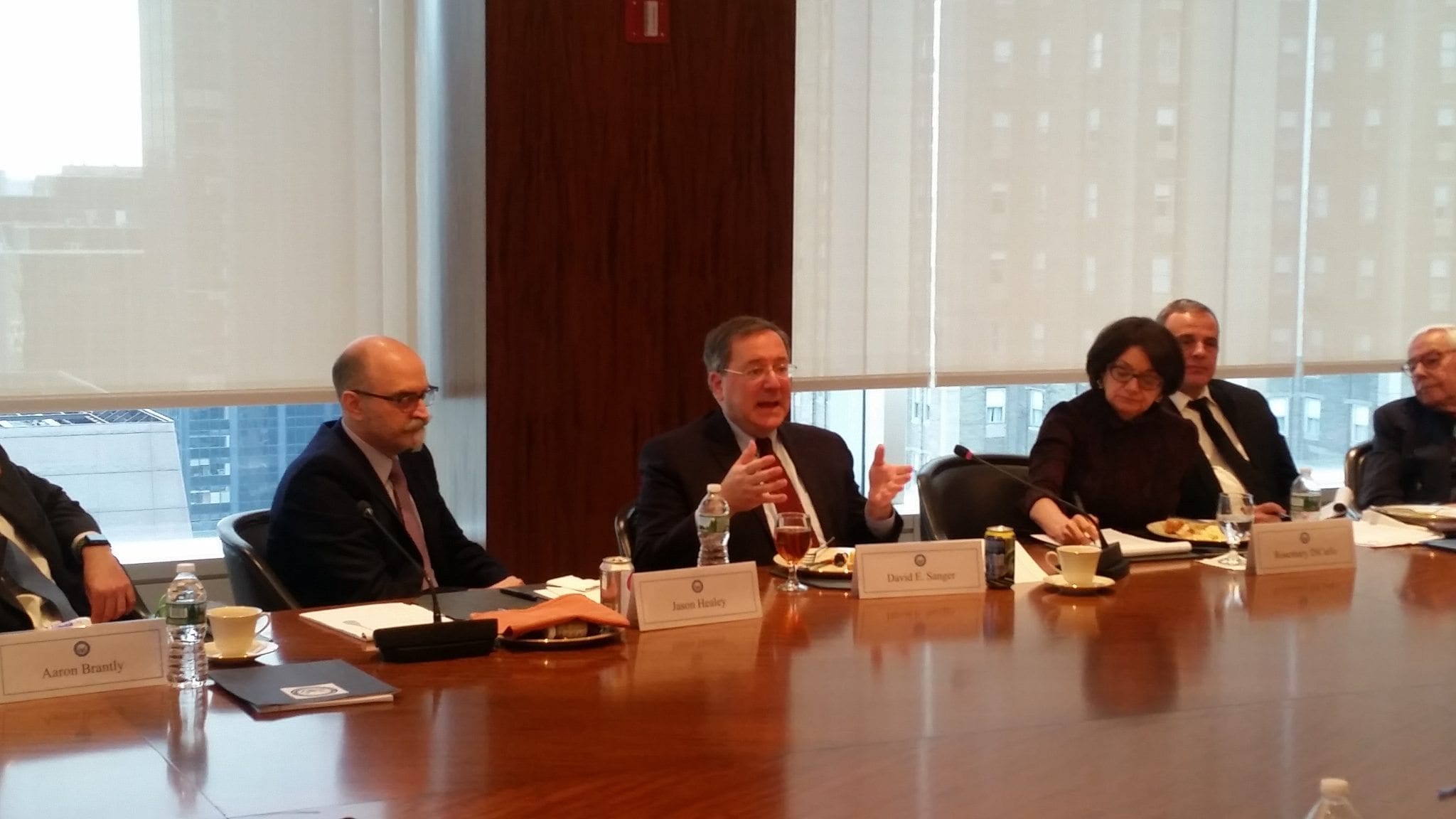 David Sanger speaks at an NCAFP Cyber Conference in 2017
The NCAFP organizes private events for our Patron and Sponsor members. Please see membership benefits here for your opportunity to join our conversations.
Examples of recent private events include:
"Middle East Perspectives: A General and a Diplomat," featuring General (ret.) David H. Petraeus, KKR Global Institute, and Ambassador Michael F. Gfoeller, former Deputy Chief of Mission & Charge d'Affairs, U.S. Embassy Riyadh; moderated by Donald S. Rice, Esq., NCAFP

"Challenges & Perspectives for Japan: Is Reconciliation Possible Among Neighbors?" featuring Mr. Yukio Okamoto, former Special Advisor to Japanese Prime Ministers Koizumi and Hashimoto, moderated by Ambassador Winston Lord
Thanks to the NCAFP for providing an institutional home for the ideas and ideals of the realist tradition."