Nicholas Thompson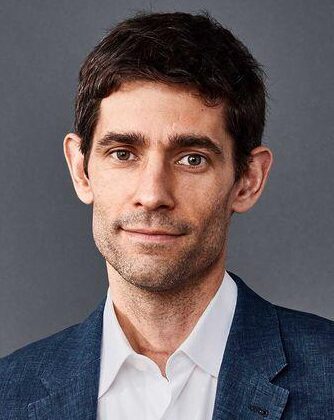 Trustee
Nicholas Thompson is the CEO of The Atlantic, a position he has held since February 2021. He was previously the editor-in-chief of WIRED. Under his leadership, WIRED broke massive, and much-lauded, stories about Facebook, cyber-warfare, the Robert Mueller investigation, and numerous other topics. During Thompson's tenure, Wired's digital subscriptions climbed almost 300 percent. The magazine won a National Magazine Award for design and photography and been named a finalist for General Excellence. Wired was also named one of Ad Age's A-List digital publishers and won numerous honors from The Webby Awards, The Shorty Awards, and The Society of Publication Designers. Thompson's most recent story about Facebook was a finalist for a Loeb Award. Upon leaving, he wrote a note to staff about his experience reading and running the magazine.
Mr. Thompson previously served as the editor of newyorker.com from 2012 to 2017, where he oversaw and managed the magazine's fast-growing Web Site. During that time, the number of monthly readers increased seven-fold. He also led the redesign and replatforming of the site, the launch of the New Yorker Today app, and the introduction of a metered paywall. The work he led is summarized in this article: "How the New Yorker grew its digital audience by focusing on quality." Previously, he was a senior editor at The New Yorker where he edited stories about Earl Sweatshirt, Mullah Omar, Barack Obama's foreign policy, and many other topics.
Mr. Thompson is also a contributor for CBS News, where he discusses technology on CBS This Morning and the CBS Evening News. He is also a co-founder of The Atavist, a software company and National Magazine Award-winning digital publication that was acquired by WordPress in 2018. His book, "The Hawk and the Dove: Paul Nitze, George Kennan, and the History of the Cold War," was published in 2009 and hailed as "brilliant" by The Washington Post. The Washington Times said it "may be the most important political biography in recent memory."
He has also been a senior editor at WIRED, a senior editor at Legal Affairs and an editor at the Washington Monthly. Stories that he has edited and assigned have won many major awards and been made into films—including Ben Affleck's Argo. Prior to becoming a journalist, Mr. Thompson released three albums of acoustic guitar music, worked at Penguin Computing, and co-wrote a book about comparative economic development in West Africa and Southeast Asia. He is an avid runner, and in 2019 he finished the Chicago Marathon with a time of 2:29. In 2020, he set the American record for men 45+ in the 50k race.
Mr. Thompson has written about politics, technology, and the law for numerous publications, and was for many years a senior fellow in the American Strategy Program at the New America Foundation. One favorite piece was this one on his long friendship with Svetlana Stalin. He also wrote the introduction  to "The Best Magazine Writing of 2017," published by Columbia University Press. He has appeared multiple times on every major cable and broadcast news network. He has given public speeches on numerous topics including the most important issues facing the tech industry, the future of narrative journalism, the way computers are changing our minds, the role of technology in political revolutions, and the way that Silicon Valley thinks about circular economics. He has testified in front of the Mexican Senate about fake news and moderated, or spoken at, numerous events including those hosted by WIRED, The New Yorker, the World Economic Forum, CES, Google Zeitgeist, Google I/O, Techonomy, The 92nd Street Y, Aspen Ideas, Aspen Ideas Abu Dhabi, West Point, Columbia Journalism School, The New York Public Library, and The Council on Foreign Relations. Thompson currently serves on the boards of The Stanford Daily and the National Committee on American Foreign Policy. He was a United States Truman Scholar and graduated Phi Beta Kappa and with honors from Stanford University where he earned a double major in Earth Systems and Political Science, while also completing a third degree in Economics. At Stanford, he cofounded a bipartisan publication for thought and debate called The Thinker and supported it by selling ads.
Nicholas Thompson is represented by the Lavin Agency and Helen Shabason. To inquire about speaking engagements, please visit Mr. Thompson's speaker page. Mr. Thompson can also be found on Facebook, Twitter, and LinkedIn, where he was named the fourth most influential person of 2018.