Ambassador Harry K. Thomas, Jr.
Trustee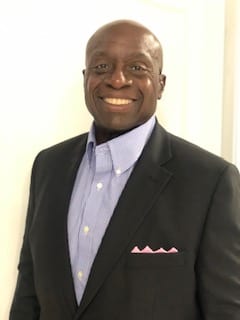 Harry K. Thomas Jr. is a Senior Kissinger Fellow at Yale University's Jackson Institute, a private business consultant and an international affairs lecturer.  Over his 34-year Foreign Service career, he represented the United States abroad as Ambassador three times and served in senior positions at the State Department and the White House. He retired in March 2018 with the rank of Career Minister.
He served as ambassador to Zimbabwe, the Philippines and Bangladesh. Ambassador Thomas also served as the State Department's Executive Secretary and Special Assistant to Secretary Rice, Director General of the Foreign Service and Director of Human Resources, Director for South Asia at the National Security Council and Director of the Operations Center.
Ambassador Thomas speaks Spanish, Hindi, Bengali and conversational Tagalog.  He is a graduate of the College of the Holy Cross and holds a master's from Columbia University.  Ambassador Thomas holds Honorary Doctorates from the College of the Holy Cross, Loyola University of Maryland and Angeles University Foundation of the Philippines and was the Commencement Speaker at these institutions.
He is a member of the College of the Holy Cross and Care for the Homeless Board of Trustees and Chairperson of the Winter4Kids Board of Trustees.  Ambassador Thomas is the recipient of the Secretary of State's Distinguished Service Award; the Arnold L. Raphel Memorial Award for Mentoring; the Senior Foreign Service Presidential Award and several Superior Honor and Meritorious Honor Awards; the Order of Sikatuna of the Philippines for Exceptional Service and the In Hoc Signo Vinces Award from the College of the Holy Cross.
He is married to Mithi Aquino-Thomas and has three adult children.  They reside in Fairfax, Virginia. He is a fervent fan of New York sports teams, enjoys snorkeling, golf and connecting with social media friends in the global community.