14Oct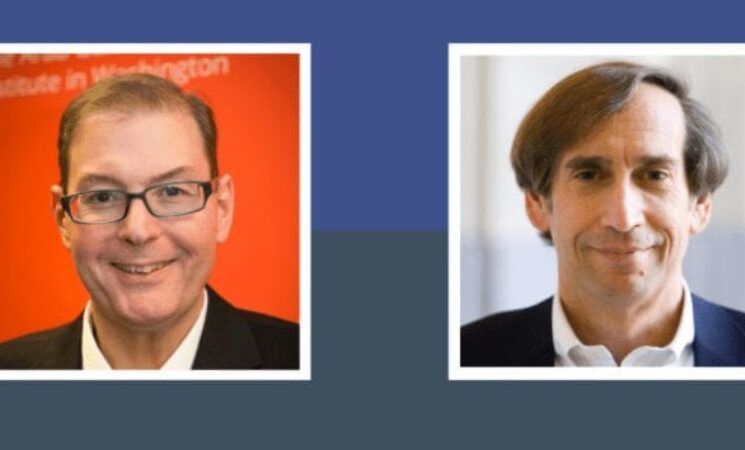 The New Normal: Evolving Alliances in the Middle East
The New Normal:
Evolving Alliances in the Middle East
Wednesday, October 14, 2020 | 12:00pm - 1:00pm (EDT)
Meeting to be held virtually via Zoom
Featuring
Hussein Ibish
Senior Resident Scholar, Arab Gulf States Institute in Washington
Weekly columnist for Bloomberg Opinion and The National (UAE)
Aaron David Miller
Senior Fellow, Carnegie Endowment for International Peace
Bahrain and the United Arab Emirates recently joined the small club of Arab countries that have diplomatic relations with the state of Israel. The normalization of relations between Israel and these  two Gulf states reflect a shift in priorities in the region, as well as in the Trump administration's foreign policy strategy in the Middle East. Join the NCAFP as we host a panel of distinguished experts as they discuss their perspectives on these new U.S. brokered alliances, and what the future of the region holds in store.
The event will be conducted via the video conferencing platform Zoom, which works on PC, Mac, or mobile devices. You do not need to create an account to use it. Guests will have the option to join the meeting through the Zoom application, or by calling in by phone.
In order to streamline the Q&A portion of the conversation, all guests will have their video feeds disabled.  We ask that guests submit all questions through the Q&A function or the chat box.  If you don't wish to use these functions, or will join by phone, please submit questions in advance or real time to contact@ncafp.org .
This event is open to NCAFP Members and the public.  
Please register through the link below or by emailing stephen.whittaker@ncafp.org
Details

Start

Oct 14, 2020 12:00 PM

End

Oct 14, 2020 01:00 PM

Duration

01:00
Organizer

Contact Person

stephen.whittaker@ncafp.org
All Events
---