06May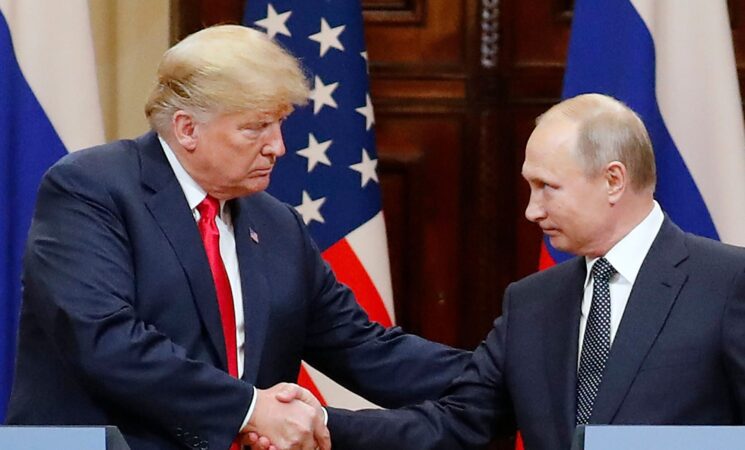 Far From Reset: Navigating U.S.-Russia Relations and the Future of New START
featuring
Dr. Thomas E. Graham
Distinguished Fellow, Council on Foreign Relations
Senior Advisor, Kissinger Associates
Ambassador (ret.) Laura Kennedy
Director, Foreign Policy for America
Director, Arms Control Association
U.S.-Russia relations continue to coast at a low point.  Shaped by the ongoing sanctions regime, accusations of spreading disinformation, and already-elevated global tensions surrounding the COVID-19 pandemic, there are few cooperative areas to point out.  In the near term, however, the U.S. and Russia will consider whether to extend the New START treaty, originally signed in 2010 under Presidents Barack Obama and Dmitry Medvedev; a distinct opportunity to highlight cooperation on a particularly tense issue in their relations: arms control.  Following the U.S. withdrawal from the INF Treaty last year, there has been much speculation on New START's future, and what it will mean for the U.S.-Russia relationship.
The event will be conducted via the video conferencing platform Zoom, which works on PC, Mac, or mobile devices. You do not need to create an account to use it. Guests will have the option to join the meeting through the Zoom application, or by calling in by phone.
In order to streamline the Q&A portion of the conversation, all guests will be muted and have their video feeds disabled.  We ask that all questions be submitted through Zoom's chat function or Q&A functions.  If you don't wish to use these, or will join by phone, please submit questions in advance or real time to contact@ncafp.org.
This event is open to NCAFP Members and the public.  Please register by clicking here or by emailing contact@ncafp.org
Details

Start

May 06, 2020 01:00 PM

End

May 06, 2020 02:00 PM

Duration

01:00

Event Category
Organizer
All Events
---