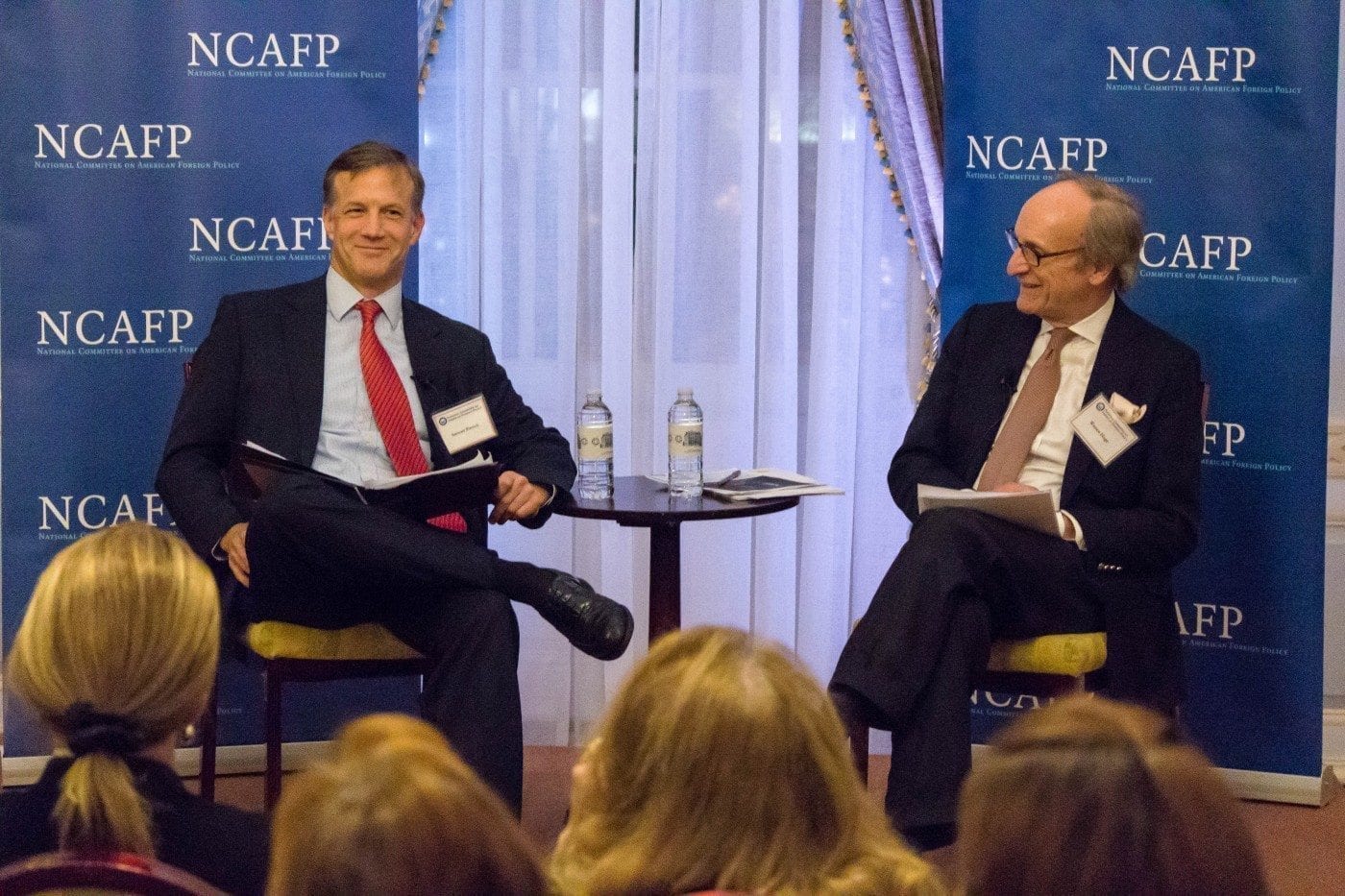 February 7 saw the National Committee on American Foreign Policy host an engaging discussion with Dr. Stewart Patrick and Warren Hoge on the extent and nature of America's role in the international order.  The event was particularly timely, because, for as long as the United States has engaged in international affairs, leading officials, scholars, and experts have often disagreed on the extent of the role the country should play on the global stage.  In an era of policymaking driven by the mantra "America First," questions regarding the place of the United States in the international order have taken on renewed gravity.
Inspired by questions poised by Mr. Hoge, Dr. Patrick drew upon his deep knowledge of American sovereignty to tackle issues such as bilateral vs. multilateral vs. global trade agreements, the role of the United States within institutions such as the UN and NATO, and the presence of an ever-rising China as a global actor.
The sellout audience pried even deeper with questions delving into the relationship of the cyber domain to international order, lessons learned from the conflict in Syria, and shifting relations in Northeast Asia.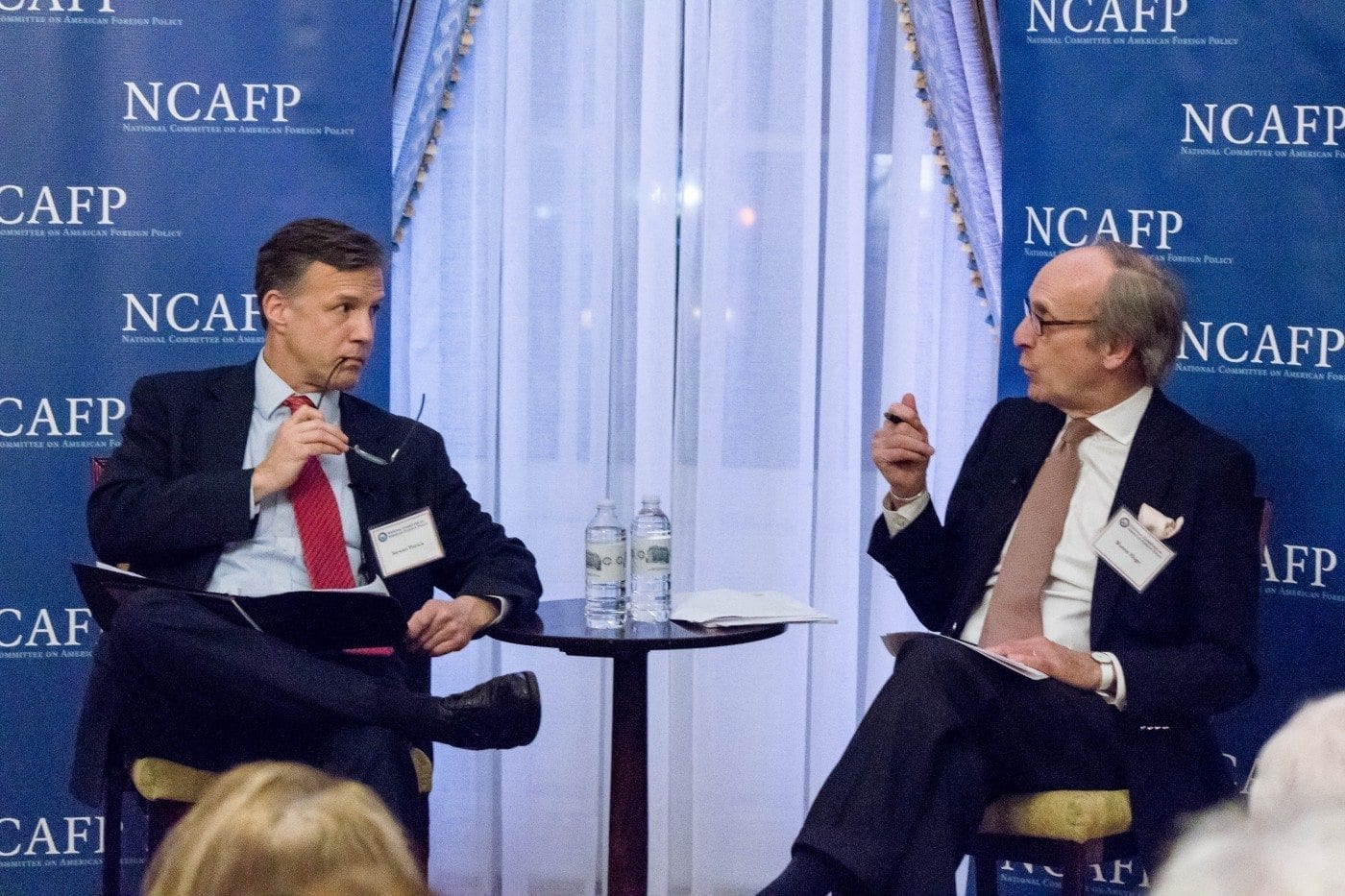 Stewart Patrick is the James H. Binger senior fellow in global governance and director of the International Institutions and Global Governance (IIGG) Program at the Council on Foreign Relations (CFR). His areas of expertise include multilateral cooperation on global issues; U.S. policy toward international institutions, including the United Nations; and the challenges posed by fragile and post–conflict states. Patrick is the author of The Sovereignty Wars: Reconciling America with the World, as well as Weak Links: Fragile States, Global Threats, and International Security. He also writes the blog, The Internationalist.
Originally scheduled to include scholars with often-conflicting points of view, Professor Stephen Walt of Harvard University had been scheduled to join the conversation.  He very suddenly had to withdraw his participation at the last moment.