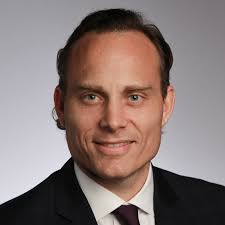 Brendan R. McGuire, Esq.
Trustee
Brendan R. McGuire is a partner with the law firm WilmerHale.  Mr. McGuire advises clients on managing, anticipating and mitigating complex legal and regulatory issues related to white-collar enforcement, as well as money laundering, national security, cybersecurity and privacy, and export controls and economic sanctions. An accomplished trial lawyer and litigator, he joined the firm after serving for more than 10 years as an Assistant US Attorney in the US Attorney's Office for the Southern District of New York.
During his tenure as Assistant US Attorney, Mr. McGuire was appointed to lead the two most sensitive units within the Southern District's Criminal Division. First, he served as Chief of the Public Corruption Unit for three years, and then, more recently, as Chief of the Terrorism and International Narcotics Unit. Prior to his supervisory positions, as a member of the Terrorism Unit, Mr. McGuire handled some of the most significant terrorism cases within the Department of Justice, including the 2009 kidnapping of Captain Richard Phillips by Somali pirates on the Indian Ocean, the 2010 prosecution of Faisal Shahzad for the attempted bombing of Times Square, and the 2011 prosecution of Russian arms dealer Viktor Bout for conspiring to kill Americans.
As Chief of the Public Corruption Unit, Mr. McGuire led some of the most notable investigations and prosecutions of New York officials in recent years, as well as cases involving violations of the federal fraud and bribery statutes, including the Foreign Corrupt Practices Act, securities fraud, healthcare fraud and tax evasion. He also oversaw multiple corporate prosecutions, including the settlement of the largest municipal fraud case in history.
During his tenure as Chief of the Terrorism and International Narcotics Unit, Mr. McGuire supervised investigations and prosecutions of international and domestic terrorism, money laundering, violations of economic sanctions and export control laws, espionage and global narcotics trafficking. In that position, he regularly coordinated criminal investigations with the intelligence community, the Department of the Treasury, the Department of Defense, the Department of State and foreign governments.
Prior to his government service, Mr. McGuire practiced as a litigator at two prominent New York law firms where he specialized in white-collar defense and corporate investigations. He also clerked for the Honorable Peter K. Leisure of the US District Court for the Southern District of New York.